CrestClean business owners Dominik Drahoninsky and Barbora Opavova have been praised for their part in making a community-led beach clean-up a big success.
The couple joined dozens of other volunteers to collect rubbish on Auckland's Muriwai Beach.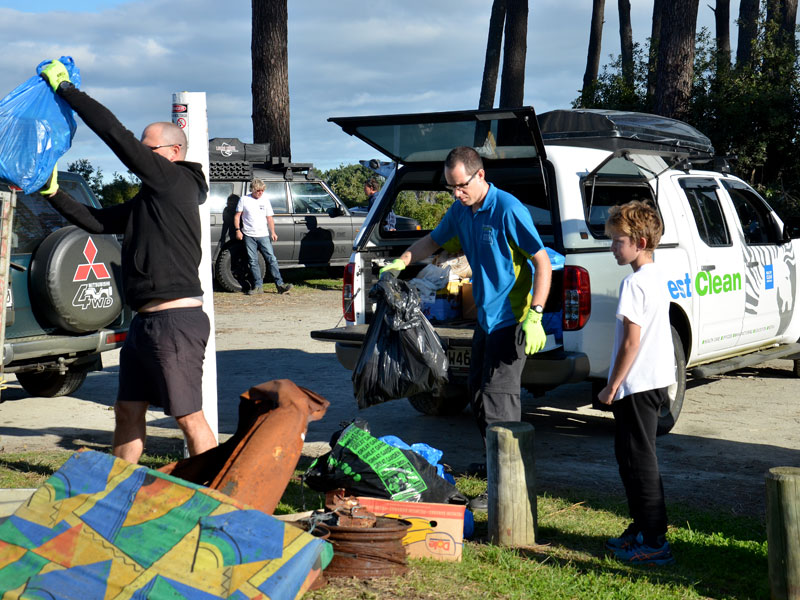 Event organiser Christina Norton thanked CrestClean for providing buckets and equipment as an army of 60 people descended on the beach to remove litter, washed up waste plastic items and general rubbish.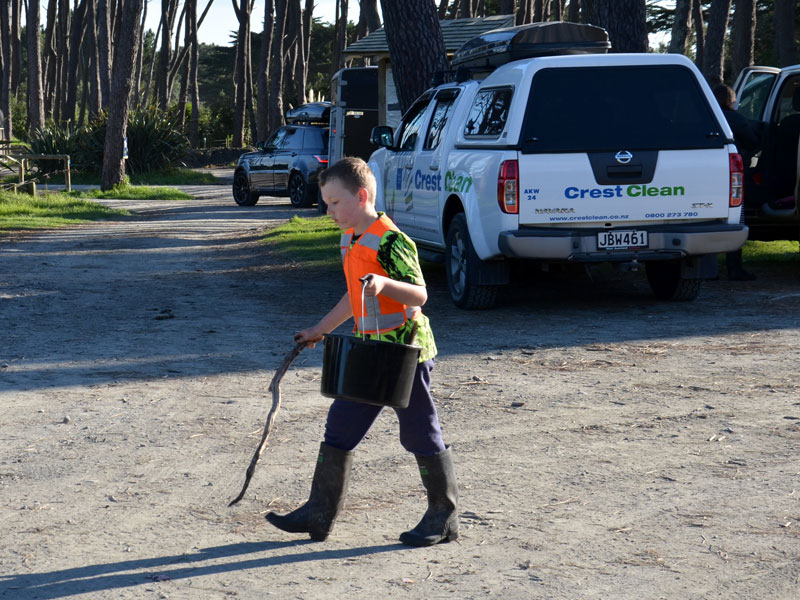 In just two hours on the beach the volunteers had picked up enough rubbish to fill a huge 3-cubic metre skip.
Barbora decided to get involved in the clean-up after becoming shocked at the amount of rubbish strewn along the coastline during frequent visits to the popular beauty spot to walk her dog.
On the day Dominik brought along his CrestClean 4×4 Navara ute, which was soon loaded up to the roof with scrap metal that had been littering the beach.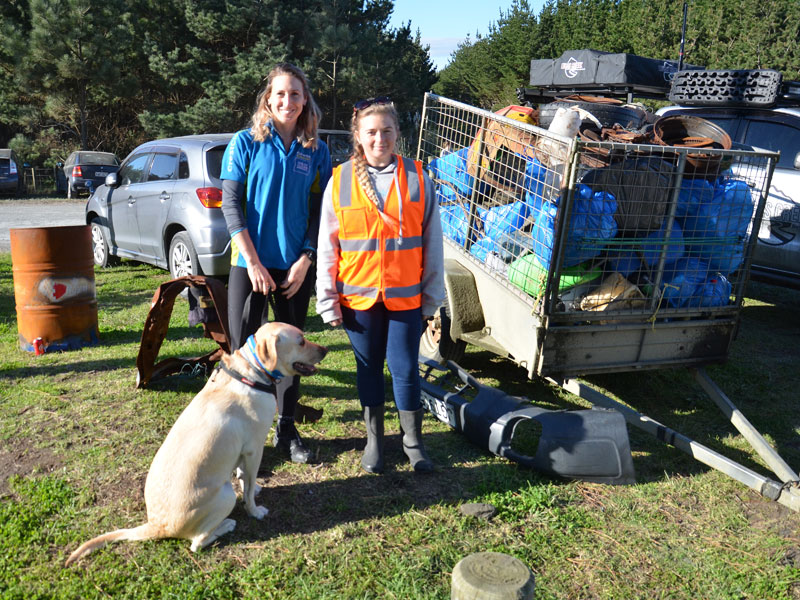 "I am a regular visitor to Woodhill Forest where I walk my 1.5 year old lab. I always wondered why so much rubbish is left on the Muriwai Beach, especially by its exits," she says.
Barbora says taking part in the beach clean-up was rewarding and it was good to give back to the local community.
"We have had an amazing time out there and in total over 60 people turned up for the clean-up that stretched along the whole Muriwai Beach (30km).
"We couldn't have wished for better weather so we were also able to take some nice pictures of what happened on the day.
"CrestClean donated the sturdy buckets that were handed over to the kids, so they didn't need to carry heavy bags. Some re-usable gloves have been also donated and some storage containers that will be used as storage for all cleaning items, a barbecue and refreshments for the next clean-up."
It's the second major event that Christina has organised. Shocked that she couldn't take her son barefoot to the beach because of the danger from glass and sharp cans, she set up a Facebook page last year asking for help.
During her regular walks, Christina had spent a year cleaning up rubbish at the Wilson Rd end of Muriwai Beach, however, she soon realised the job was too big for her to do alone.