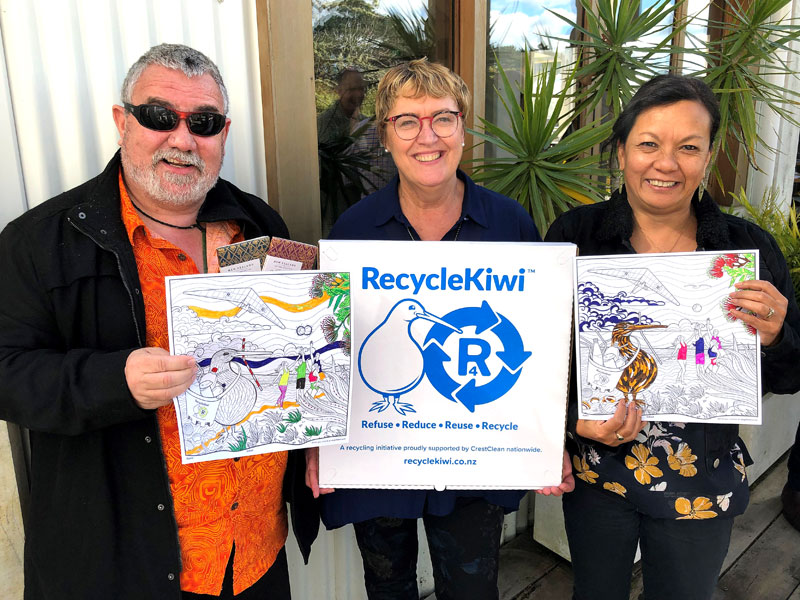 Senior teachers got some hands-on experience of CrestClean's new education initiative that teaches kids about recycling.
Spread over two separate days, members of the West Auckland Principals and the North Shore Principals' Association attended a leadership day at Kumeu.
During a break in proceedings, CrestClean's Auckland West Regional Manager Caroline Wedding took the opportunity to hand out RecycleKiwi resource packs.
Caroline says the teachers had some fun attempting to colour in a beach scene, a popular component of the pack which is proving popular with kids learning about RecycleKiwi.
"It was a bit of fun and I think people could get to see how RecycleKiwi works. It showed the principals that at CrestClean it's not just cleaning we care about.
"We want to do our bit to ensure the environment around us is safeguarded for future generations."
RecycleKiwi is a brand new initiative aimed at schools that offers guidance and advice on waste management and recycling.