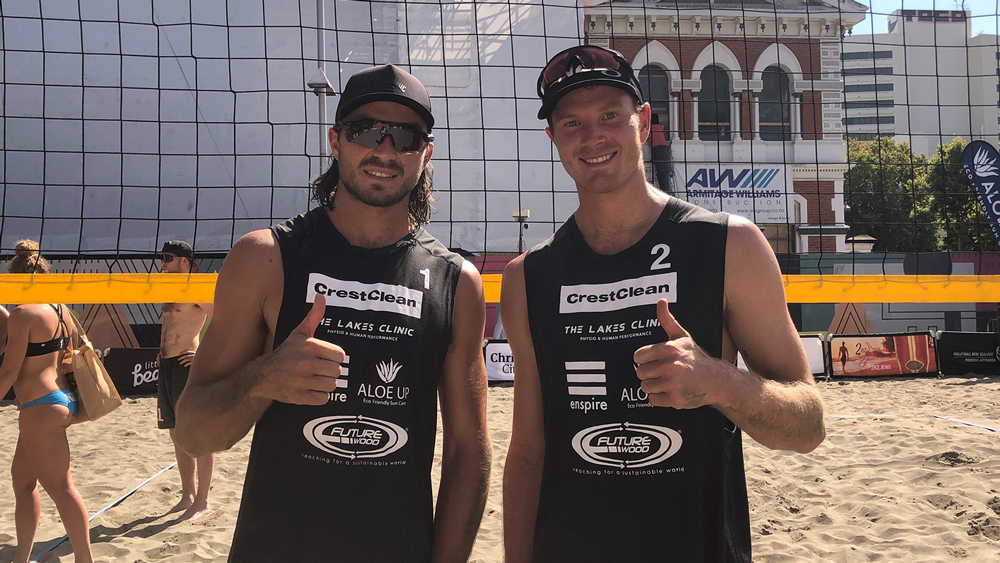 The environment is not the only thing RecycleKiwi ambassadors Ben and Sam O'Dea are cleaning up!
The beach brothers are also 'cleaning up' at beach volleyball, their latest win being the Christchurch Super Slam at the weekend, which is part of the New Zealand Beach Tour.
The event was held at Cathedral Square, with sand trucked in especially for the occasion, and their success earned them a slot on Three News, which you can watch here (see about 34 mins in): https://bit.ly/2NQSFFt
Commonwealth Games bronze medalists and contenders for the next Olympics, their win follows on the heels of another win at the New Zealand Beach Volleyball Championships at Ruakaka last month.
RecycleKiwi was launched by CrestClean 18 months ago to help improve waste management in New Zealand, securing the O'Dea brothers as ambassadors who appear in the informative RecycleKiwi video.
As a proud sponsor of Ben and Sam, CrestClean is enjoying seeing their sporting career go from strength to strength.
Next stop, the Mauao Super Slam, March 12-14, at Mount Maunganui Beach.
In the meantime, you can check out the Christchurch Super Slam coverage by Sky Sport Next here: https://bit.ly/3aFQVIn